Highly rated Cleaning Services for Wake & Johnston County
If you've been searching for a professional house cleaning service you've probably found several to choose from in the area. But how do you know which ones you trust in your home or business to do a good, thorough job?
Taking the time to read the reviews of cleaning services in Wake and Johnston County can certainly give you plenty of insight, but you should also consider a few other factors, such as a number of years in service, whether the workers are uniformed and insured, and if the services provided cover a full range of cleaning to suit your needs.
KUSTOM KLEANING — A KLEAN YOU CAN TRUST
Providing house cleaning, maid service, window cleaning, janitorial services, carpet cleaning, and more to homes and commercial buildings in the area since 2002, the team at Kustom Kleaning is comprised of professionally trained, uniformed, and insured individuals who all strive to provide you with the best cleaning service they can offer.
Homeowners and commercial building owners who have utilized Kustom Kleaning in the past already know firsthand how affordable, professional, and reliable our team can be. We would love the opportunity to show you as well.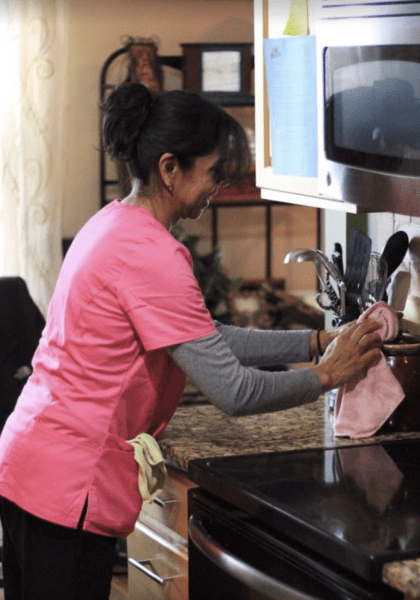 We just started with this company and enjoyed our first visit. The ladies were all so nice and very respectful. The owner came out to check the work. Made you feel like your money meant something!! We look forward to using them in the future!!!!
Heather M.
14:05 01 Jun 23
The team was fantastic! They did an incredible job with our home (which was no easy task). We have a fairly large space and wanted to bring Kustom Kleaning in for a spring cleaning. We opted to go with the Top to Bottom service and boy did they deliver! The house looks immaculate and the price was more than reasonable. We did several quotes within the area and opted to go with them for their value and customer service. Their response time, attention to detail and customer service really made them our ideal choice. Happy that we went them as their cleaning was even better than we could have imagined.
Melissa M.
18:26 24 May 23
Very professional and provides the most thorough cleaning I've had in North Carolina.
We are moving up from Florida, and the home we are renting has been empty for 6 plus months. We just needed a good wipe down and dusting before we moved everything in. From booking over the phone and completing the service was so smooth and easy. So polite and caring. Definitely did a better job than my husband and I could do. Now I need to convince my husband to let sign up for monthly service!!!
The ladies are always kind and thorough. They always do a wonderful job!
February 2023 cleaning was pretty good except for the dusting; blinds were not dusted and master bedroom furniture wasn't completely dusted. Thanks again.
The team that is sent does a very good job I do not hesitate to recommend them for your use.
Herbert J.
17:10 02 Mar 23
Maria does excellent cleaning of my house. Appreciate all the cleaning services.
Associate(s) demonstrated excellent skills. Cleaning was thorough not just hit and miss. We are very pleased with the quality of their service. Associate(s) are friendly, courteous, trustworthy, and dependable. I highly recommend Kustom Kleaning for all your housekeeping needs
Great service! The ladies are polite, communicative, and did a thorough job.
Christina D.
19:14 05 Dec 22
I've tried to post this several times. Let's see if this time they allow it to stay up :)Stay away. Stay far away. Tiffany is no longer responding to any messages. We have worked with this company for over several years (including the year we paid for their staff to keep their jobs during the start of Covid without getting any service). We have emailed, called, and left voicemails for weeks trying to get any sort of answer from the owner Tiffany to speak to us. Originally we planned to return to KK after taking a break (they raised our prices, have had really poor communication, lost the few strong cleaning staff they had, and our quality of cleaning has gone down).Not anymore. Would really appreciate the time to speak to Tiffany or someone else in a leadership role at Kustom Kleaning.
Kustom Kleaning has GREAT customer service! They're very responsive, and the team that cleans our home does a wonderful job. They never cut corners, but always spend the time needed to get the job done to the best of their ability!
This business provided excellent , professional customer service, very please with cleaning , highly recommended.
We had a remodel done in our house that covered everything in sheet-rock dust. It was more than we could handle in the time that we had to get it cleaned up for the holidays. I found Kustom Kleaning online and called them. The manager was very responsive and helpful in recommending more than a 'dusting' due to the amount of dust from the remodel. She recommended a 'Top to Bottom' clean, literally wiping everything from ceiling fans to floors and baseboards. She was able to get us scheduled for the following week. The crew was awesome! They were professional and did a super job, and all in just a few hours. We couldn't have been more pleased with the outcome. Never having hired a cleaning service before we didn't really know what to expect. They far exceeded our expectations all around. We will definitely consider having them back next time we need an all around cleaning or one of the other services listed. Great job!!
I had a interview with them two weeks ago and it went well everything seemed nice and organized within their ways of management and they seemed to care about their workers. I called everyday trying to get the determination status on my application and they would say they would call me back and let me know day after day, leading me on just to not call me, which i find very unprofessional and sad bec i had high expectations from a owner trying me they would call back.
Did very good. Had to work around my belongings to do a move out clean. Bathrooms and kitchen looked amazing. I had to do some touch up cleaning but that consisted of sweeping the floors after everything was removed
Dominique C.
18:19 07 Nov 22
Great job. The owner came out to give me a quote a week and a half before at an extremely reasonable price for the size of my house. They did an extremely thorough job and did not seem to spook my cat. I am very pleased
Kustom Kleaning did an outstanding job on our home. My wife and I have been using them for the last few years. The owners truly care about their customers and the quality of work they provide. I highly suggest using them for all your cleaning needs.
The service professionals were cleaning specialists. They completed a very thorough cleaning of the rooms, closets, kitchen, bathroom, bedrooms, living room area and any appliance remaining in the home. My siblings and I were very impressed with their work. I am thankful that God led me to them when searching online. They are awesome!
I absolutely love Kustom Kleaning, they are professional, on time, and very thorough. From the initial deep clean to the regular scheduled service, everything has been perfect. Their attention to detail is amazing. I have four Siberian Huskies, and Kustom Kleaning has been very helpful in managing the dog hair. They always send a reminder the day before a cleaning and make scheduling so convenient.
Jessica was very nice and the place looked and smelled great after she finished
Melinda B.
21:58 03 Oct 22
A wonderful job. Very quick and professional!
Antoinette P.
18:15 26 Sep 22
I had a very good experience and the work performed exceeded my expectations. I am a repeat customer and will return again. Thank you for the service.
The ladies from Kustom Kleaning did a phenomenal job on my home! They were courteous, precise, and professional. It has been a great help to me and my family during this time of my wife's recovery. They really took a load off! Thank You 🤎
Kustom Kleaning was able to adjust my cleaning appointment on-the-fly during the stress of my move, helping me to keep my other moving related plans on-time. The cleaners were very nice and professional, and my townhome was spotless afterward. Highly recommend.
Had a move out clean, had been in the house 23 years so it was a big job. They came and concurred! Good value and great clean and very professional. Would definitely recommend. Thrilled to work with a company with 20+ years.
Margaret F.
22:50 13 Aug 22
Great service! Highly recommend. They did everything as expected and more.
I paid for a move in cleaning… they did absolutely nothing but sprayed something in the air and maybe swept the floors. Toilets weren't cleaned… window seals, baseboards, NOTHING! Everything that was "included" was overlooked… over $300 for absolutely nothing. Bathroom floors still had dust balls in corners, toilets were nasty, this is why I paid for a cleaning service before I brought my children here. I reached out with photos and no one has still reached out to try and apologize or rectify; this was 2wks ago. STAY AWAY!!! I'm a BSBO so I was trying to support another BSBO but never again
Great experience all around. Quick response and professional!
This was an amazing experience. I look forward to using their services monthly for the upkeep of my home.
Jessica was great. She showed up as scheduled and worked very hard during her scheduled time. We left a list of things we thought she could get done in the window and she did several extra items. House looks great. Thanks so much.
Friendly, courteous and thorough. They spent the time and did a great job on both of the townhouses. Will definitely use them again.
Michael C.
20:24 30 Jul 22
Kustom Kleaning is a pleasure to work with. All the office staff and owners are quick to respond and help with any of your needs. Their cleaning staff does a great job on cleaning my home and paying attention to details. I highly recommend.
I used Kustom Kleaning to do a deep cleaning on my house, they arrived on time and were very polite. They asked if I had any special requests and they made sure to take care of them along with the deep cleaning. I recommend them for your cleaning needs.
Great communication with office and the house looked and smelled so good! Look forward to a long future with this business!
These ladies did a wonderful job on my home. I have 2 dogs that shed like crazy & dust that is everywhere. They made very quick work of making my home presentable Will definitely be calling them again.
Jennifer W.
19:10 12 Jul 22
It was supposed to be a move out clean, nothing was wiped down properly, they left the trash at the house. There was urine on the baseboard in the bathroom, blinds were still dirty, and windows not properly cleaned. It was not worth 352 for something my 5 yo could have done better.
Michelle C.
18:21 30 Jun 22
Thorough and courteous. Excellent cleaning company.
It's clean! They're responsive and communicative. Got right down to business, I've never seen my house so clean.
Elvira is consistently thorough and very kind.. I alao appreciate how responsive the owner Tiffany is to any concerns. I have been using them for several years now.
Move-in cleaning- Super friendly and professional staff. Did a great job!! Thank you 😁
Gabrielle K.
21:00 27 May 22
I definitely recommend this company for your cleaning needs! They were very friendly and prompt. The cleaning was spectacular! My family and I are very satisfied with their services and will be scheduling with them again soon!
Mercedes K.
22:44 26 May 22
Tiffany and her crew are wonderful! They provided an estimate ahead of time with a detailed list of what to expect with the service. It was wonderful to walk into a freshly cleaned home after being away for several days. I highly recommend this company!
They did an amazing job! Will definitely be using them again. Very professional
Excellent! Super thorough and set our move up for success.
We are very happy with the quality of work.
The ladies of Kustom Kleaning came in and did a great job. They cleaned all the areas we asked for and left the house sparkling!
Wonderful service; exceeded my expectations. Each of the women did an amazing job. If I had known how reasonable the price was for the service you get I would have used Kustom Kleen years ago. I highly recommend this company.
Kustom Kleaning is the best ever. Maria cleans our house once per month. She is very thorough, detailed and attentive to the entire house. She goes above and beyond to give us top notch service. We look forward to her coming each month. When we enter our home after she is done it smells and looks like a brand new house every month. We are very pleased with Kustom Kleaning and Maria putting in that extra work to satisfy our needs. I highly recommend Kustom Kleaning.
Tanisha R.
18:47 04 Apr 22
I just want to say that this is the first time I've ever had to have someone clean my home, a and the experience was great!!and the 3 ladies who came and the woman in the office...AWESOME !!! Great job ladies!!! I will definitely recommend your services to anyone who will listen, I hope this is the start of a something that will last a long time.Thanks thanks again for giving mesuch a great first experience. Kat Blackwell
KATHLEEN B.
01:10 25 Mar 22
Sadie and Lemon did a fantastic job deep cleaning our large home before we moved in. They were thorough, friendly, and punctual. We highly recommend them to anyone else needing cleaning services and would use them again if needed.
silverrider80
01:35 24 Mar 22
Kindreona R. is not only a pleasant person to be around but she is also incredibly thorough, detailed, and professional in her work. We have been nothing but impressed. 5 stars!! Thank you for all you do to keep our home sparkling!
Sadie and Lemon did an excellent job cleaning our house today. There was a lot of work to be done but they worked as a team and finished everything I wanted them to.
Kustom Kleaning has done a deep cleaning and standard cleaning on my house. They are fabulous! The house always looks beautiful.
Kustom Kleaning Day is the BEST day!! Always a great service!
Christina C.
15:27 21 Mar 22
Excellent deep clean done yesterday. Owner Tiffany was very responsive to initial contact, provided online estimate as well as coming to our home to provide an onsite assessment, which was much appreciated. Cleaning team was polite and friendly; house looked great when they were done! Looking forward to continuing using their services.
I am very pleased to have found Kustom Cleaners to clean my home on a monthly basis. I have been fortunate to have Kindreona Ricks do my cleaning several times and I have asked to have her come each time to do the cleaning and she always comes with a smile on her face and does a super job and seem to make things sparkle before she leaves. She has helped and supervised several other new people and today she had Taylor Wiant with her and they did a superior job of cleaning. Kudos to both of them and I hope to always have Kindreona Ricks come to my house to clean. You are very fortunate to have her as an employee.
Roberta S.
15:17 08 Mar 22
Kustom Kleaning always does an amazing job when they clean our home. Their service comes in so handy. They are a life saver and a peace giver. If you're thinking about having them help you, Please DO IT! You'll be so happy you did.
I have had Kindreona cleaning my house and she does a spectacular job. She gets every nook and cranny clean and is ridiculously thorough. I have never had a better cleaner. Tiffany as a business owner is top notch and is always professional, accommodating and pleasure to work with!
Great Deep Cleaning for my move in to my new place . I will definitely be scheduling another day and time to have them again . Thank you!
Octavia O.
01:23 09 Feb 22
I have used them twice and just started using them for regular service. They are thorough and my home was left immaculate. I can't wait for the next service.
Awesome service from beginning to end. I got a call back almost immediately after calling for an estimate. The owner personally came to my home and went over their entire impressive process and what to expect. I was then provided multiple cleaning levels and options so I could choose a cleaning based on my budget. I chose a bi weekly cleaning. The cleaning itself was ridiculously meticulous. Everything was sparkling clean! The staff was uniformed, professional and hard working. I am so excited to have chosen this company for my cleaning and feel incredibly lucky to have been able to secure their services for my family. Top notch!
Shaylene S.
19:25 24 Dec 21
Recently had Kustom Kleaning come out to perform a "top to bottom" clean. The crew was wonderful and did a great job.
Michael J.
22:17 21 Dec 21
Jessica arrived early and was attentive to what needed to be done. She was polite and professional. Will be using them again.
I was so impressed with Kustom Kleaning's follow up and customer service before they even came to my house. They stayed in touch and kept me updated on what I could expect. The person who came to clean arrived on time and did an incredible job. But what prompted me to write the review is that she cleaned my oven to the point that it looks brand new. I do a ton of baking and when I opened the oven a couple of days after the house had been cleaned and realized that she had cleaned the oven so beautifully, I couldn't believe it! I've had people clean my house before, but no one has ever cleaned the oven. Highly recommend Kustom Kleaning!
My fiancé and I recently had our house deep cleaned by Kustom Kleaning, and were blown away at how thorough a job they did. Our house looked as clean as the day we moved it. We will continue to use Kuston Kleaning for our maintenance cleans in the future. They were on time, and even got us in early because they had a cancellation. They clearly communicated when they would arrive and how many workers we should expect. Their cleaners were professional and courteous as my fiancé was there for the first part of the job.
I could not be happier with the job Kustom Kleaning did! My home looks amazing and they saw to every detail in deep cleaning my home! I highly recommend for customer service as well! From start to finish they are top notch. Well definitely be letting them tend to my home cleaning needs going forward❤️
Kustom Klean did an awesome job. The ladies were pleasant and hard working. They truly scrubbed not just spray and wipe. I was able to customize my clean to meet my needs. The entire process was streamlined and easy! Highly recommend!
If you're in need of good quality work..this is it!! Kustom Kleaning came in our home for a deep cleaning, and exceeded my expectations! All the ladies were friendly and professional. Tiffany, the owner came in, and personally introduced herself, and made me feel so comfortable and is so down to earth. It was honestly a blessing meeting her. Oh and don't let me forget the fair pricing! I HIGHLY RECOMMEND!!!!
Hillary L.
20:52 20 Oct 21
The staff is always on time, I'm excited to walk in after my bi-weekly cleaning because the house has a clean free from harsh chemicals smell. I recommend KustomCleaning.
Love Kustom Kleaning! Maria and Elvira do a fantastic job! I have had two other companies that I wasn't pleased with and these ladies have far exceeded my expectations! Tiffany has been great to work with and is always very helpful! I would highly recommend this company to anyone!
Brittany W.
19:11 11 Oct 21
Very pleased with the service they have provided for me. I plan to continue to use their services monthly.
We just finished a major remodeling and one subcontractor left the house a horrible mess. We had lots of paint overspray, tape residue, and even the sheetrock dust had sheetrock dust on it. it was such a blessing to have Tiffany, Charles, and the kind, professional staff of Kustom Kleaning to spend so many hours of back-breaking work to make our house look like the marvelous dream we envisioned months ago. The house literally sparkles, and we have contracted to have Kustom Kleaning do our cleaning for as long as we own the house. We deserve only the best, and we have found it in Kustom Kleaning. Don't fall for all the other ads and flyers. Enjoy the very best, and give Kustom Kleaning a call. You won't be disappointed.
We love Kustom Kleaning. The ladies who came were efficient and our house was so clean! It was wonderful!
I had an Amazing experiances the ladies from Kustom Kleaning came out and did a deep cleaning for me in preparation for my wedding guest coming they did such a great job and took care to be very detailed... My house took a little longer then expected but the owner communicated with me thru the whole process and was up front about any extra costs.. I would highly recommend them...
K. Dodson (.
20:58 10 May 21
Tiffany was responsive, available and she took the time to walk us through the different options, explaining the value of each and whether it would be a good option for us. The crew then came for a deep cleaning. They were very efficient, polite and nice. Very happy with the result.
Your team of ladies did an AMAZING job cleaning my house. I can move in confident I have a super clean house. Highly recommend this local business.
Just started getting my apartment cleaned by Kustom Kleaning. They did an excellent job, are very professional, and worked with my schedule. I would highly recommend Kustom Kleaning.
Marianne M.
15:47 22 Aug 19
These folks did an amazing job. Just wow. The attention to detail, the freshness, I'm hooked. A customer for life!
I wish there were more stars to give! I have been using Kustom Kleaning for about 6 weeks, twice a month and I cannot recommend them more. Tiffany, the owner, is so great to work with - taking great care to work with us having a dog whom we adore who would run away if she got out of the house and who is not a big fan of people she doesn't know. She even texts me herself within minutes within any questions I had about when the team was scheduled to arrive. The cleaning is exceptional - the regular cleanings have the same results as the initial deep cleaning.
Heather L.
14:10 01 Feb 19
Tiffany was thorough at the initial meeting to tell me all the details of exactly what could be expected, how often and the cost of everything and even guarantees the work of every team, if reported within the first 48 hours. This is the kind of excellence that will continue to create great repeat clients. Thank you Tiffany, I am looking forward having a "Kustom Klean" house again and again!
Professional, on-time and great cleaning job!!!! Recommend Kustom Kleaning LLC to anyone who wants reliable and great work!!
The team arrived on time-they were very professional and friendly and did an awesome job of deep cleaning the house. Tiffany was also here to help. I will be using this service and would highly recommend it.
Nellie Ann S.
18:10 31 Aug 18
They were prompt, and I almost didn't recognize my home when I returned after they finished. They took care of things in the home I didn't ask them to do. Would highly recommend.
Fantastic service, where the team came out as promised, on time and did an amazing job. For their second visit to my home I invested in the window cleaning. I had no idea how great they could look, but it made my whole home sparkle. I will forever more invest in window cleaning and I learned a ton from this nice team of people on how to make my house shine. Well worth the investment!
Kustom Kleaning did an awesome job. Professional and thorough. The speed and accuracy of the teams was impressive. I endorse them to anyone considering the need for cleaning services. 👍
Upon moving to Clayton I was interested in finding a professional cleaning service for my home. After some research I discovered Kustom Kleaning!!! I must say I'm very pleased with the professionalism and quality work provided by this company. I will continue to use cleaning services provided and recommend to everyone!
I, too, purchased this deal through living social. I purchased two of them in hopes of getting my carpet cleaned before the arrival of my baby and during his newborn months. Well, I ended up moving out of the area. Prior to the move, I wanted to setup an appointment to get my carpet cleaned. I took the apprporiate steps and never heard from anyone. I gave the deals to two other people who are having the same issue. Now the deals expire this month and can't be used because KK will not responde. This deal was a total waste of my money.
LaKisha W.
15:56 24 Jul 12
Customized Cleaning, Three Levels of Service
Our motto says it all — "We Kustomize our Kleaning to meet your needs." That's because we understand that every home or building is different and requires different levels of service to suit your needs and your budget. We offer regular house cleaning, maintenance services, a deep clean service, or a premium service, as well as services to suit your desired schedule. Whether you need weekly cleaning or monthly, or anything in between, we can set up a specialized service plan just for you.
If you only need a one-time cleaning or a move-in/move-out cleaning, we're happy to do that too! Choose Kustom Kleaning for your house cleaning or commercial building cleaning services, and enjoy the peace of mind that comes with knowing we'll always deliver a job well done!
One Time Cleaning
Our professional maid service staff will make your home sparkle!
Scheduled Cleaning
Weekly, monthly or anything In between: We can set up a specialized service plan just for you. 
Move In/Move Out Cleaning
Move In/Move Out Cleaning
Moving is stressful enough - let us take care of the cleaning part for you!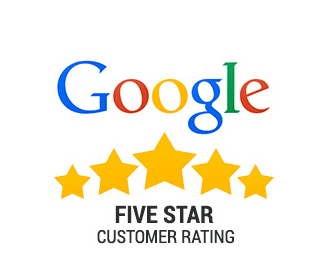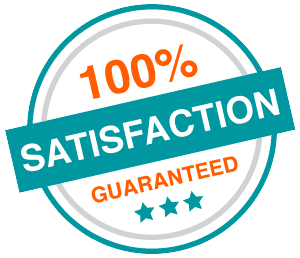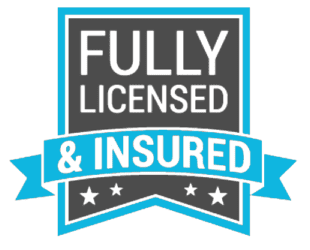 Our Service Area:
Kustom Kleaning provides our cleaning services to Clayton, Fuquay-Varina, Garner, Knightdale, Raleigh, Wendell, Zebulon, Archer Lodge, Benson, Clayton, Four Oaks, Pine Level, Princeton, Selma, Smithfield, Wilsons Mills